How much is just ONE new consulting client worth to your firm?
This 3-hour (approx) online video-based course is aimed at helping managers, directors and partners to develop more high-trust internal, and external relationships with clients and business contacts in order to attract new business – discreetly – without coming across as a pushy salesperson. The course is also perfect for quieter consultants who may be brilliant technically but lack the confidence or skills to engage in business-development conversations. Once a consultant understands the methodology underpinning the course, he/she will have a system in place that encourages more in-bound enquiries from people who want to talk to them, while they can devote more of their time doing billable work.
Watch this short course extract by Roy Sheppard
When is the best time to plant a 'fruit tree'?
The short video above describes how important it is for all consultants to plant relationship seeds as early as possible in their careers.
But it's especially for those who wrongly believe they're 'too busy' right now. Those seeds will grow into highly profitable, fruit-bearing trees in decades to come.
Its powerful when ONE consultant does this.
Imagine if your firm used this course to create a vast orchard of those fruit trees across your entire organisation that enabled you to harvest new clients in this way.
Testimonial
'I have read all the books and attended the seminars but this course is absolutely fantastic. It cuts through to a deeper level of understanding of how to ask for and obtain high-quality introductions. The techniques are simple to understand and easy to deploy in your day-to-day business life. The first referral I have been given since attending this online course is the MD of a national company. I would recommend the course to newcomers and old timers alike. Everyone will benefit.' Mark Woods, MD, Watermark Wealth Management
"Having attended Roy's seminar a number of years ago, my mind was opened to a new way of doing things, a new way of building lasting relationships and attracting new clients. The changed behaviors have served me and our business well over the years with better quality relationships, new clients and improved revenues. Highly recommended!" Chris Kane, Litigation Partner, Royds Withy King
British MD Paul Naylon reflects on completing this course
This was the first time Paul had taken an online course. Here he shares his experiences and gives his verdict.
A clear understanding of how to best position your firm to attract more high-quality referrals and recommendations

A 'system' for encouraging delighted clients to recommend you

Knowing what to ask for, what to say, when to say it and when NOT to say it!

How to create 'assets' that reinforce and reassure existing and future clients that you are worthy of being referred

And all in a low-key, high-effective and professional manner.

The confidence to apply what you learn.
1

Module #1: Welcome to this online course.

2

Module #2 - Going back to basics BEFORE you actively apply what's in this course

Understanding the link between your reputation and the referral flow

Why you need to design your future reputation

3

Module #3 - Your future network as the foundation for business success.

Why you need to feed and grow your 'career fruit tree'.

What you can learn from this networking story

Meet Greet & Prosper eBook for Android devices

Meet Greet & Prosper eBook for Kindle devices

4

Module #4 - Download this Inspiring Podcast

Download and listen to this audio podcast containing dozens of random referral generating ideas

What were the least and most useful ideas from this podcast?

Download the audio transcript

5

Module #5 - A NEW and FRESH approach to client testimonials

Introduction to this fresh approach to testimonials

Testimonials - the difference between the good and the bad

What happened when Aardman Animation agreed to a video testimonial

Step-by-step guide to a strategic testimonial gathering system

How (and why you need) to ask for specific testimonials

A brief summary on using testimonials

6

Module #6 - Referrals Offering and Asking

This pdf contains each of the scripts for this "Referrals Conversations" module of the course. And has been included to help you follow the steps more closely.

How and why its so important to develop the habit of OFFERING more quality referrals and recommendations.

FREE PREVIEW

Referral Conversations - Introduction

Develop a precise client profile

Your first referral related conversations

Planting referral seeds

When to ask for referrals

How to ask for referrals

How to contact the referral

Before you contact the referral

After your initial contact

After the sale

What further questions do you have about the referral process?

7

Module #7 - How to raise your profile in sophisticated ways to increase the referral flow

Why giving talks is worthy of consideration - even if you're an introvert

8

Module #8 - Using technology to create referral enhancing assets

Creating inexpensive quality video - introduction

Shooting professional looking smartphone videos

Basic Video Editing Skills

Video resources download

Advice from a professional videographer on how to use your smartphone to create professional videos

Roy shares how to brief an interviewee just before you start recording in order to help them give a great performance.

9

Module #9: Harnessing the enormous power of LinkedIn to generate referrals

Greg Cooper sharing his deep and extensive knowledge about using LinkedIn to generate referrals.

Greg Cooper answers submitted questions about LinkedIn

What further questions do you have about using LinkedIn to generate more referrals?

10

Module #10. Some final words and next steps

Before you go...

Some final thoughts

Final words from Roy
Consultancy-wide licences available.
Please get in touch to discuss our pricing schedules for company-wide availability – on this website, or on your own Learning Platform. Email: Info [@} PeoplePortfolio.com.
Cannot recommend highly enough

Mark Nicholls

Real confidence booster and now I have the goal of implementing my action plan.

Real confidence booster and now I have the goal of implementing my action plan.

Read Less
A Personal Message from Roy Sheppard
"You have almost certainly landed on this web page because of a recommendation by a trusted business friend or client. I practice what I preach, and as you'll hear within the course, I owe a very high proportion of my own business success to the lessons you will learn from this course. Because they work so spectacularly well! And they can work for you and your business contacts too. Therefore, please feel free to share this web page. You don't even have to endorse it - just get in touch with each person and say "I saw this and thought of you. You might find it interesting." Roy Sheppard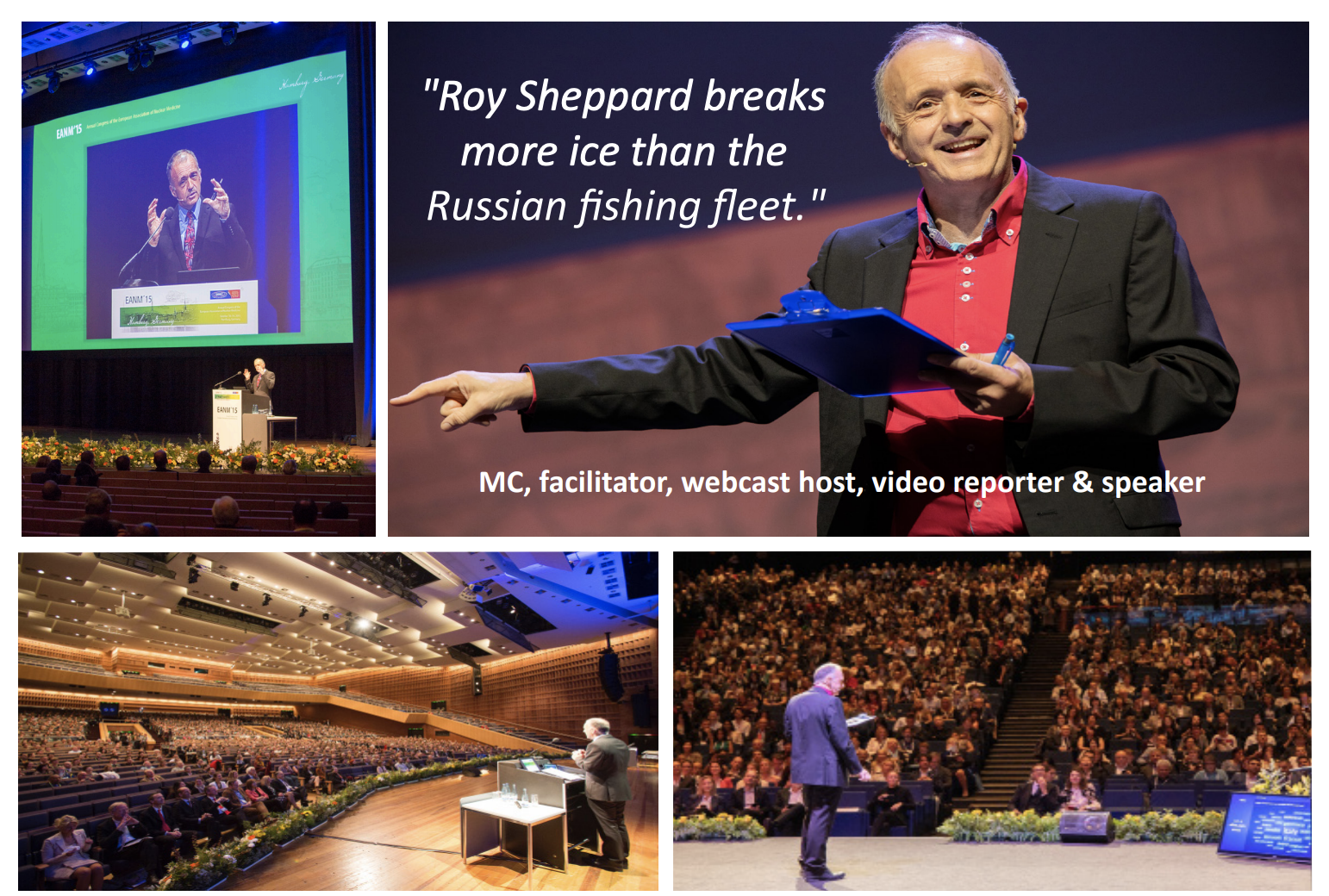 The best-selling author of Rapid Result Referrals and Meet Greet & Prosper  (available as an eBook from within the course). Over the last 20 years Roy has trained tens of thousands of executives and sales people on how to build authentic trust and rapport in order to develop successful careers, business opportunities and high-quality referrals. Visiting lecturer at  Cranfield and Henley Business Schools on their full-time MBA courses. He was also a visting lecturer at St Charles University in the US,  training thousands of international consultancy managers. For many years he delivered countless public business development seminars as well as for international corporations such as Barclays, KPMG, HSBC, Clydesdale Bank, Smith & Nephew, Zimmer Biomet and Oakland Consulting. Roy also teaches presentation skills, professional impact and charisma to executives and university professors. Much of his expertise was developed during a long career as a freelance BBC reporter, interviewer and producer which depended on his ability to build key relationships. Today he works as a virtual and f2f conference producer and Emcee advising clients who stage multi-million dollar events.
Extremely busy medical researchers, PhD students and doctors choosing to attend one of Roy's regular lunchtime 'personal impact' and career development lectures.